< !DOCTYPE html PUBLIC "-//W3C//DTD HTML 4.0 Transitional//EN" "http://www.w3.org/TR/REC-html40/loose.dtd">
Some say we are in the third inning of a nine-inning ballgame. Sometimes it feels that way. As an entertainment company, we feel like we're in a three-phase scenario, nearing the end of the first. We see these phases as:
#1: Reschedule, reschedule, reschedule
#2 Begin to perform in the short term (2020)
#3: Begin to perform in the long term (2021)

At present, we are focusing on #2, specifically, how to accommodate our upcoming weddings.
It's a tough prospect. Like every other business, we have to weigh risk vs. reward. We all want to perform, but at what cost?
Every state has different guidelines.
Medical centers have differing opinions.
Politics are influencing the perception of medical determinations.
So ultimately, we are forging our own path and doing what we feel we must.
WS has taken a conservative approach to public safety. We believe a band is a "super spreader" entity. Beyond the health of you, your guests, and our artists, we have to consider the safety of everyone the band comes in contact with during 7-14 days post-performance. Our musicians will have multiple weddings within a week. They will come in contact with upwards of 100 guests on a Saturday wedding, then more on a Sunday wedding the next day, followed by another Friday or Saturday wedding 5 or 6 days later.
We have formulated safety measures for July, August, and as of today (7/13/2020), September performances. Our goal is to mitigate risk to our artists & community while creating an excellent experience for all. These measures are as follows:
* We can perform in an outdoor, tented environment. We are unable to perform indoors.
* To maintain social distancing, we require additional space for the band. We hear a lot of talk about the distance between guests, but we have to create distance between band members, too. The act of singing is believed by some medical professionals to be a significant form of transmission.
While the space needed varies per band, here is an example of what we request for an 8 person band:
The performance area located under the tent must be a minimum of 26 feet wide, by 12 feet deep. This, in addition to a 6-foot distance between the band and dance floor.
* We cannot allow guests on the band-stand, or to physically interact with the artists (inside of 6 feet). As such, we'll provide a sleek, protective stanchion in front of the band.
* Our artists & personnel reserve the right to wear a mask. Such masks will be sleek, or festive in style (not surgical masks). We hope to reduce the use of masks over time, and our singers can not use them while singing. But again, we need to respect the discretion of our artists.
* We will provide a designated wireless microphone for toasts/ speeches. We will sanitize this microphone after each use.
* We request that you forward the final balance before the event to avoid unnecessary on-site interaction.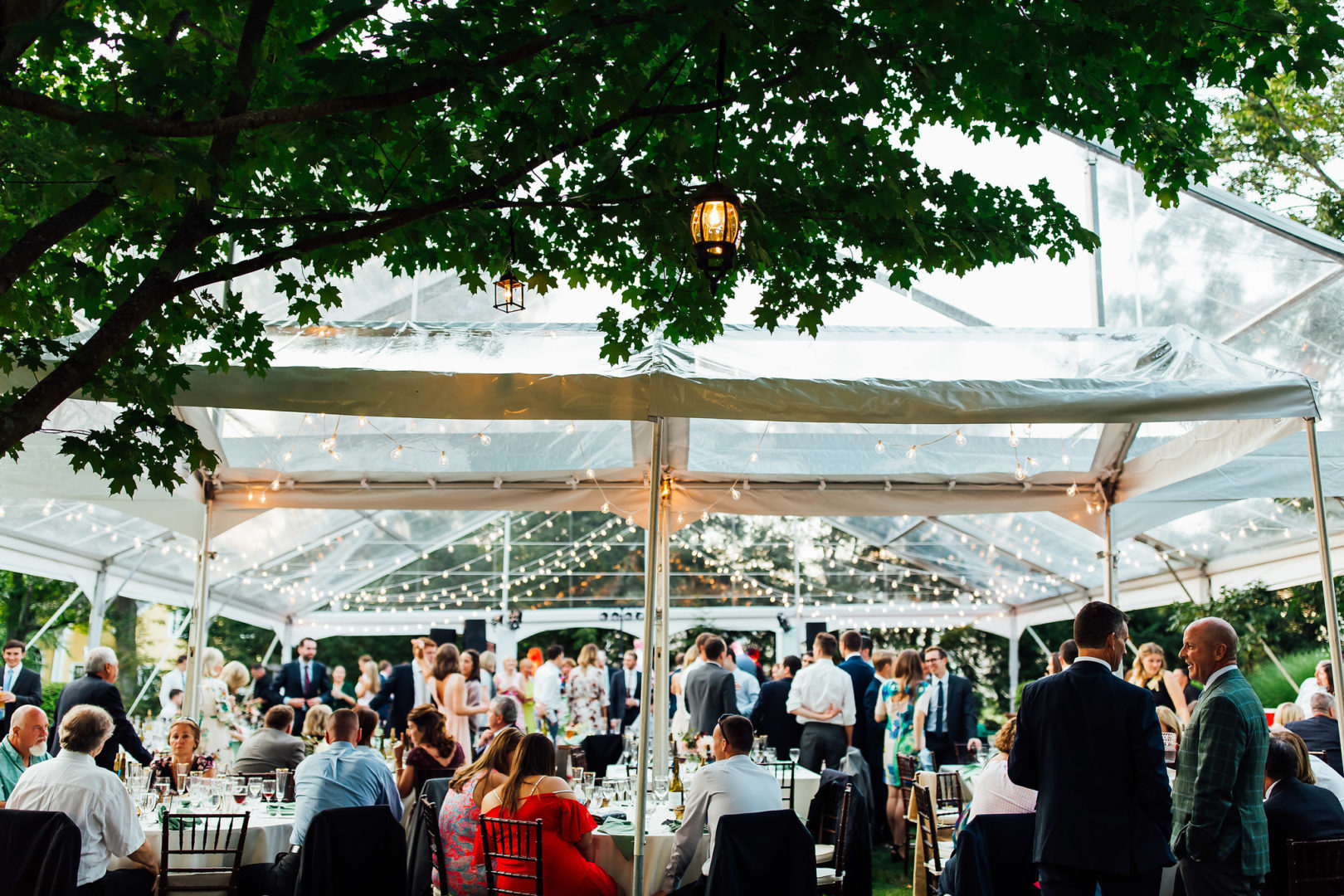 Some of the above may not sound ideal. But we are already performing successful events with these measures in place. And of course, we also have options for cost-free rescheduling to available 2021 dates, when we hope such measures will no longer be necessary. Or, we can offer smaller ensembles so long as the event takes place in an out-door tented environment.
As for our October, November, and December events v.s. whether these safety measures will apply, this is a decision we'll make ASAP. Like everyone else, we are taking things day by day, week by week.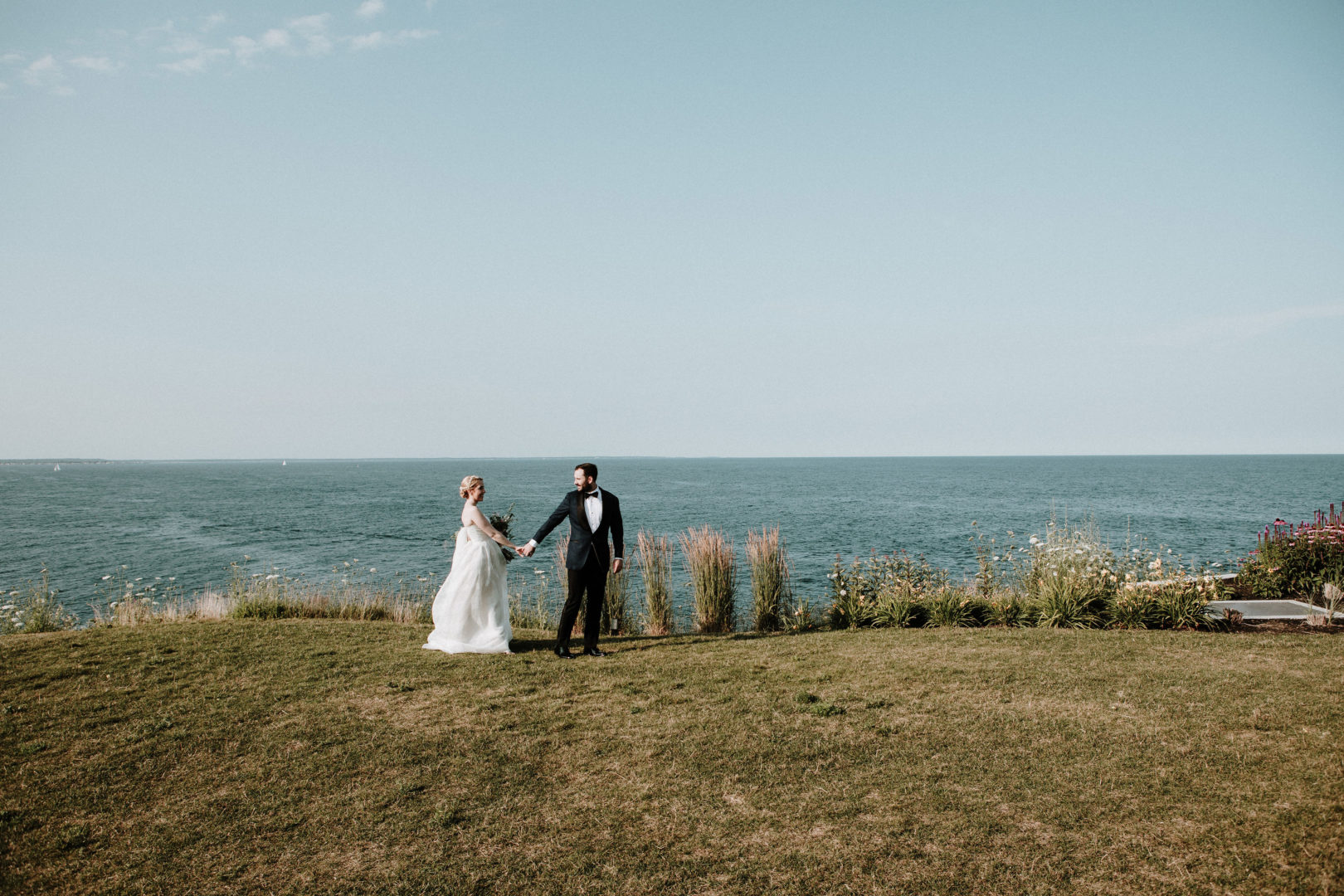 We placed a high priority on treating people the way we want to be treated. We sustained massive losses while some of our competitors stuck to "nonrefundable deposits", imposed significant up-charges for rescheduling to "prime 2021 Saturdays" and even required "full payment" for cancellations. We know this because many of these adversely affected families ended up becoming our clients.
But now, as re-opening begins, we also must look towards protecting our artists & community. While flexibility is a cornerstone of our business, we cannot be flexible when public safety is at stake.
Lastly:

Q: What does all this mean if I want to hold an in-door reception at a time when you are only able to perform outdoors? What are my options?

A: We will refund your deposit and recommend other reputable entertainment companies who may be able to assist you.
There's no judgment. We'll respect your decision, and we ask you to respect ours.

We hate to keep using the word "unprecedented," but nothing else seems to describe these times any better. We hope you'll hang in there, focus on the positive, and take things day by day, as we are!

Stay well and let us know if you need anything.
The Wilson Stevens Team
next article Mechanics Hall Wedding Featuring Splash!

June 12, 2020

Mechanics Hall Wedding Featuring Splash!